It's been a super busy couple of months in the Prestwich calendar with the best of the village on show.
We had a great time at Clough Day in St Mary's Flower Park talking to locals about the future of the village and our vision to create a new destination for Prestwich that appeals to everyone. We even managed to find some time to soak up the sun and check out some of the brilliant local traders and groups that make the village community so special.
We also rocked up with our sunnies and gazebo to the annual Prestwich Carnival in June, which has been a big weekend celebration in the village for over a century. Muse presented awards to winners of the junior football tournament and made sure the kids were hydrated with 100% biodegradable drinks bottles (sustainability and the environment is on our mind with everything we do!). The parade, carnival stage and foodie stalls were another awesome showcase of Prestwich's creativity and thriving business community.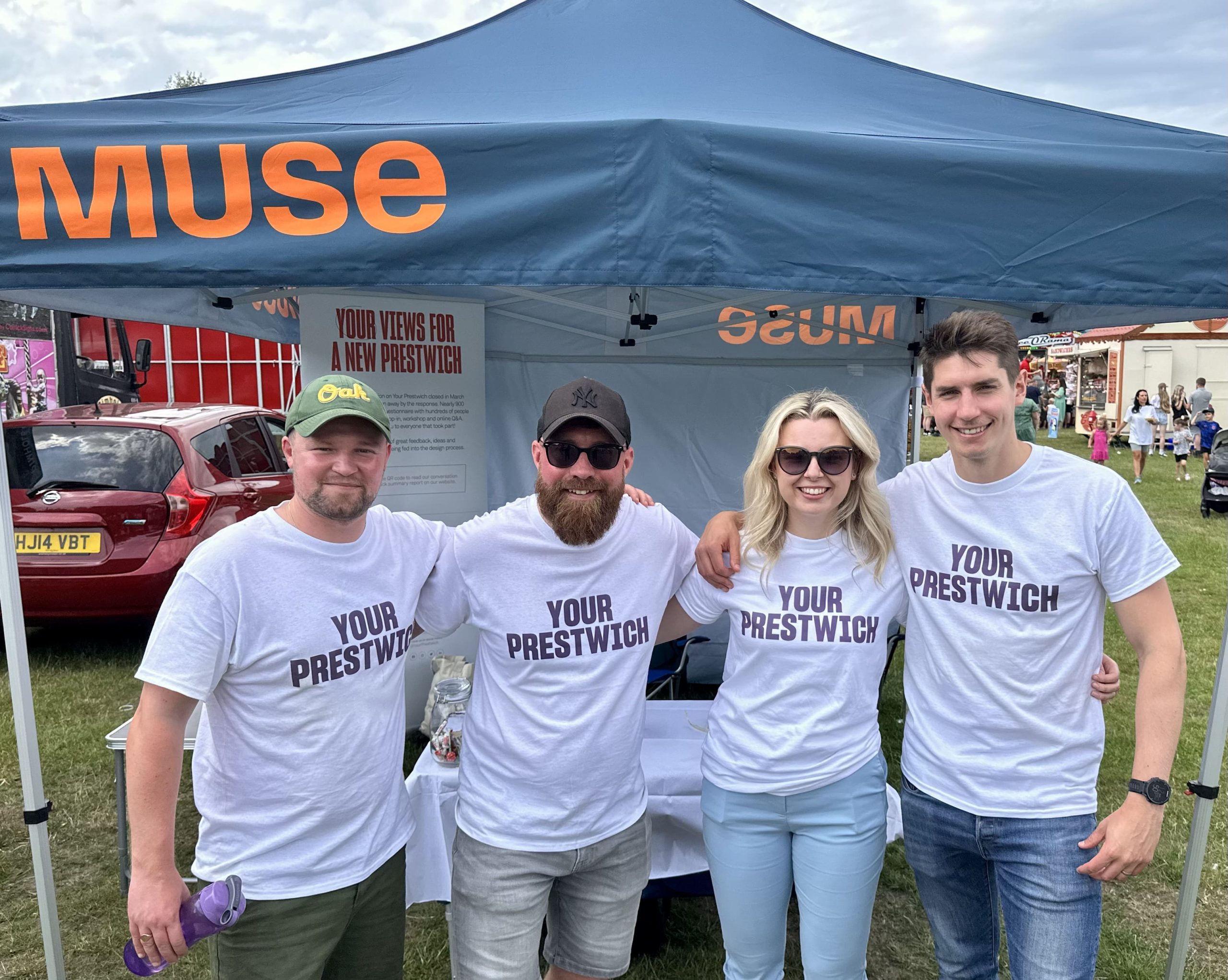 Clough Day and Carnival were great opportunities for our team to have lots of conversations with residents about our plans and what people want to see as part of the regeneration of the Longfield Centre. From vibrant community, culture and outdoor spaces, to attractive units for indie businesses, it was great to see the excitement from people that the plans are coming forward.
Looking ahead, this Summer we'll be launching another conversation on our detailed plans and how we've responded to the community feedback we've received so far. Sign up for updates to hear about it first.